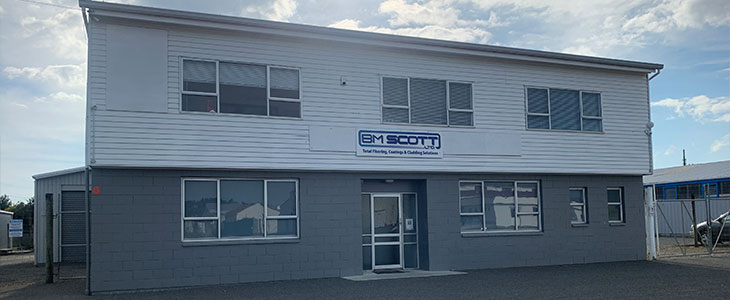 BM Scott Ltd is a company that provides a multi disciplinary trade team to industrial building projects and to private builders and renovators.
You'll find the company head office at 6 Sheffield St, Levin.
Project work is undertaken throughout New Zealand's North and South Island, and also internationally. We import, distribute, supply and install a wide range of specialist products and are experienced applicators of a number of surface treatments throughout New Zealand.
The two generation family business has traded continuously for 50 years. Our focus is on building innovation and breakthrough technology. The company has a track record of successful completion of challenging and specialist projects, and is constantly looking to improve and expand its skill sets, embracing new technologies.